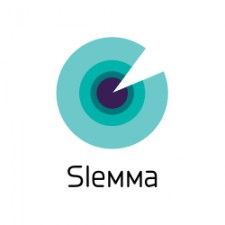 Sherman Oaks, CA, February 11, 2017 (Newswire.com) - The Slemma Team is very proud to announce that on Tuesday, February 7th, their data analytics tool was featured on Product Hunt, an online community where users can submit and discover new websites, apps and products.
Exclusive commenting rights within the website ensure that product makers receive only high-quality feedback from leaders within the tech industry. This makes Product Hunt a convertible publicity source for any burgeoning start up.
While Product Hunt's front page is normally home to an array of new B2C apps or the latest features and update from tech giants like Spotify, Facebook and Instagram; Slemma's B2B solution still made quite the impression. As of Thursday, February 9th, the post garnered an impressive 308 upvotes; the measures by which products are ranked on Product Hunt's front page throughout the day.
I've tried all the others. Been using Slemma for about the last 8 months. I think, for my team, the main advantage of Slemma is that it is "right sized". Very well thought out features and pricing tiers for early stage start ups who need the lowest touch integration possible and quick analysis tools. Also been really impressed with the maturin
Most impressively though, Slemma received a slew of lengthy comments praising the app's performance over the last three years. Longtime user Chad Hokama wrote that he was, "really impressed with the maturing of the product over the last few months, making this a very scalable tool for much bigger data and more sophisticated reporting requirements." While another user commented on the amount of updates and enhancements Slemma has made to its product over the course of the last year, saying that the product "keeps getting better every month."
The Slemma team couldn't be happier with the outcome of their hunt. Since Tuesday, the product has seen a significant uptick in web traffic and signups, with members of the Product Hunt community giving immediate feedback to the customer support team.
To see what Slemma has to offer first hand, check out our 14-day free trial, no credit card required.
Source: Slemma